Our mountain biking guests here at Cabins on Strawberry Hill Resort have abundant trails to choose from right out their back door, as the Pine-Strawberry area has been blessed with some of the best mountain bike trails in all of central Arizona. Whether you are looking for a slow and easy ride down an old logging road or a thrilling blast down a challenging single-track, we offer exactly what you're seeking!
See map of existing trails surrounding Pine and Strawberry, AZ (Tonto National Forest) noted below: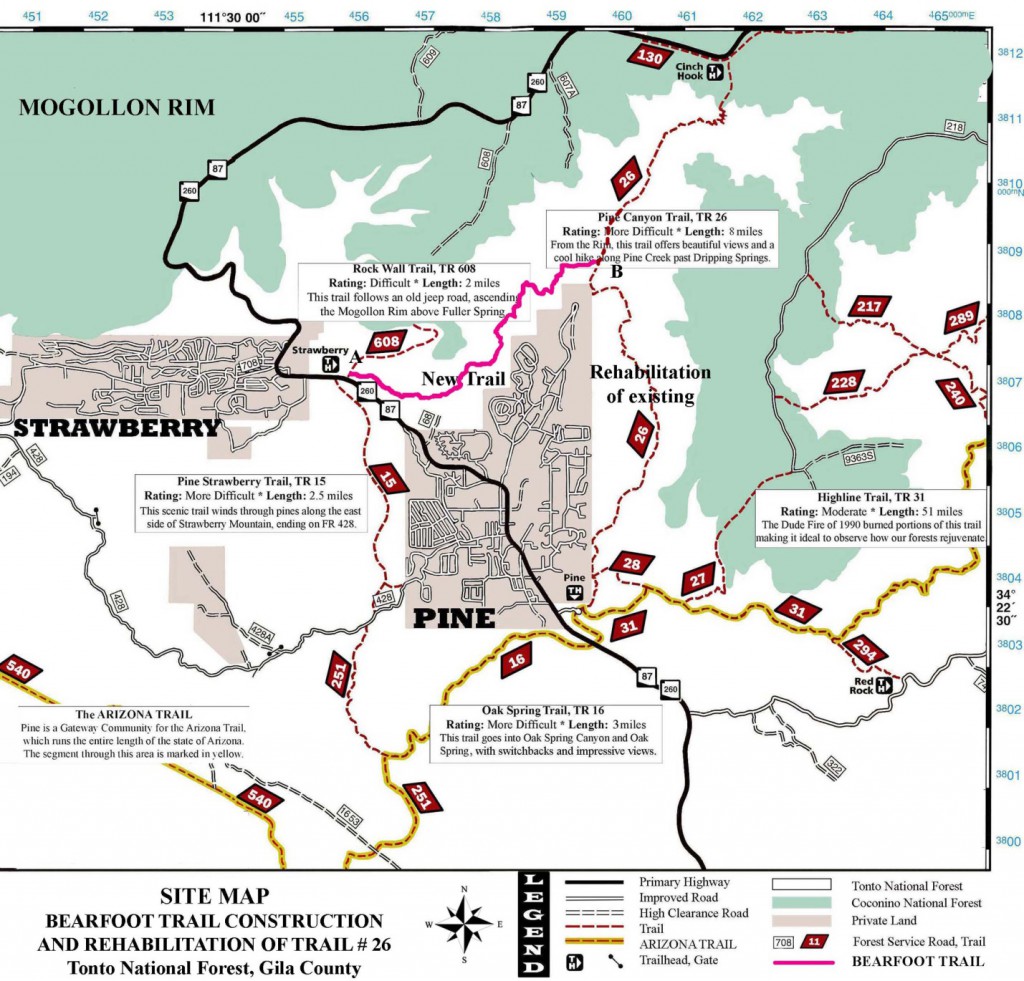 The communities of Pine and Strawberry also host one of the premier mountain bike racing opportunities in the southwest, aptly named the "Fire on the Rim". This event is held annually in September.
See maps below of race circuit for the Fire on the Rim event: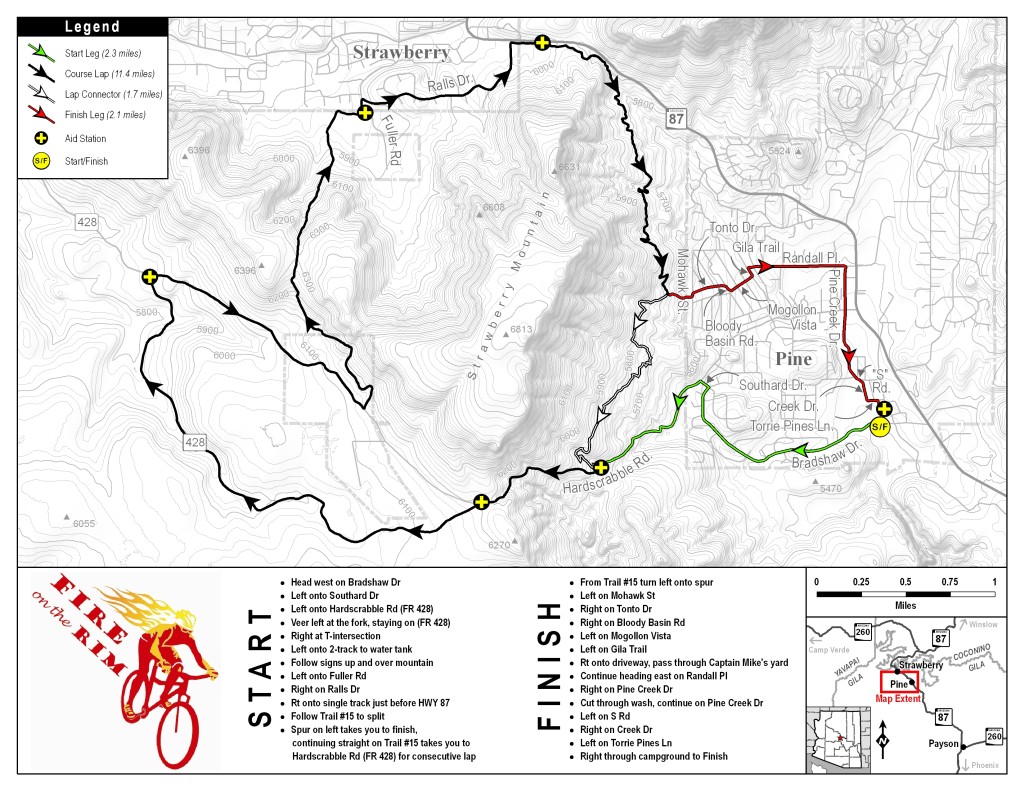 For additional info on trails below the Mogollon Rim (Tonto National Forest) or above the Mogollon Rim (Coconino National Forest), you can find comprehensive descriptions and maps at: