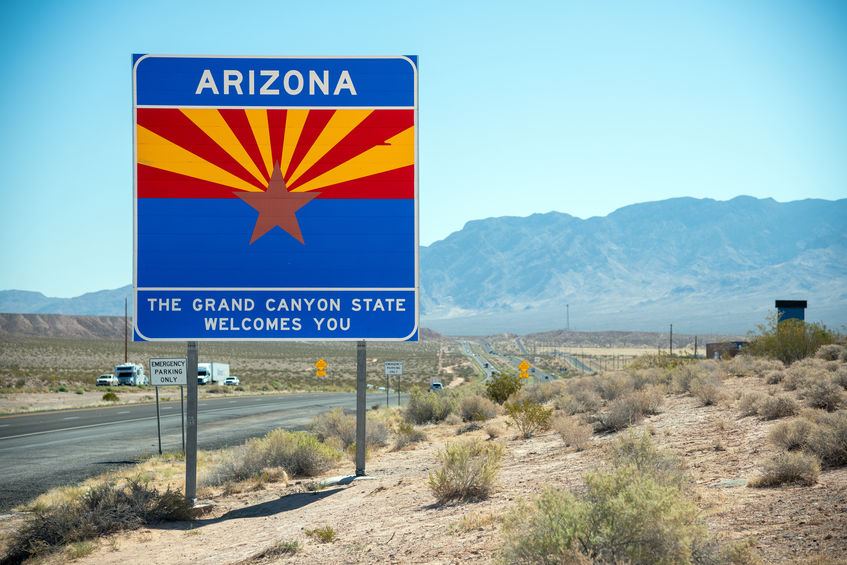 Arizona is home to amazing landscapes, lively cities, and warm weather year-round, making the state ideal for a getaway any time of year! It's a place that's overflowing with mystery, natural beauty, and some of the nation's most distinctive nationally protected lands.
Here are a few incredible places to add to your bucket list when visiting the great state of Arizona!
The Grand Canyon
The Grand Canyon is one of the United States' most popular destinations. Some consider this massive and otherworldly canyon to be the largest in the world, and it's certainly among the most magnificent. It's all thanks to the steep cliff walls and immensely deep ravines, colored by layers of sandstone in brilliant hues of red rock, orange, purple, and yellow, along with famous landmarks like Horseshoe Bend.
Petrified Forest National Park
Large pieces of petrified wood, along with fossilized plants, fish, and reptiles, have been revealed in great numbers in today's Petrified National Forest in the Painted Desert. The park access road runs by many of the highlights, and short interpretive trails allow for close-up looks at various unique sights.
The Visitors Center provides insight into the ecology and geology of the park and is a good place to start before heading out on the drive.
Sedona
Not far north of Phoenix is a beautiful town known as Sedona where remarkable rock formations and vibrant colors make for a photographer or nature-lovers dream. Phoenix locals love taking day trips up to this magnificent spot, particularly because of the dreamlike views during the drive north. Still, it's well worth a longer stay for those who want to experience everything it has to offer.
Jeep tours, one of the most popular things to do in Sedona, provide an easy way to get out into the landscape. Also, in the surrounding area are several historical Native American dwellings, which you can visit on your own or as part of a tour.
If you are looking for the perfect place to stay on your trip to Arizona, look no further than Cabins on Strawberry Hill! When you stay at our rental cabins in Strawberry, AZ, you will find that there are plenty of fun and exciting places to see and explore. 
Whether you are planning a quick weekend getaway, your next family reunion, or your wedding celebration, we have the accommodations and amenities to make your time with us an unforgettable experience!
Contact us at (928)476-4252 to get more information on our property.