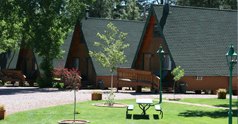 Hello readers, and welcome to the Cabins on Strawberry Hill blog! Our rental cabin resort is always busy catering to families and individuals who want to relax in natural splendor. Our restive cabin accommodations are situated on the beautiful Mogollon Rim, an impressive geological feature comprised of rolling hills and steep canyons that extends through the center of Arizona. As you'll see throughout the many posts on this blog, there's always plenty to do in our neck of the woods.
Central Arizona is home to a wild array of natural fauna, rock formations and other environmental wonders. For those who are enthusiastic about exploring the outdoors, the Cabins on Strawberry Hill put you in a great location for sightseeing throughout the state. Just an hour and a half down the road from us sits Flagstaff, AZ, a fair-sized city closely accessible to many types of impressive terrain.
Walnut Canyon National Monument is located about 10 southeast of Flagstaff, and it features a canyon rim that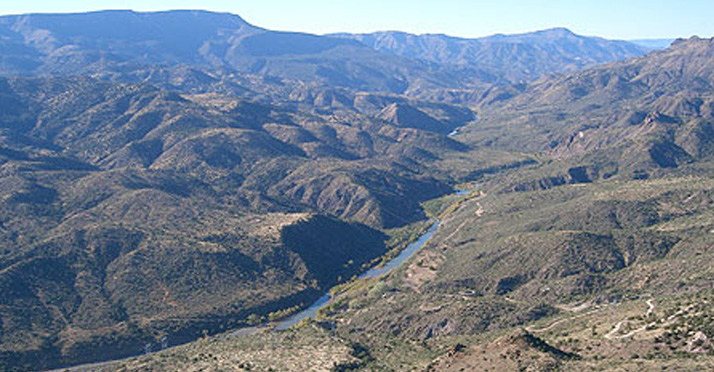 extends up to an elevation of almost 7,000 feet. As this list of Flagstaff attractions from TripAdvisor shows, this canyon rim monument and park is one of the most popular tourist attractions in this area. Lying on the Colorado Plateau, Walnut Canyon displays intriguing limestone and sandstone foundations that show thousands of years of natural history.
The Coconino National Forest, situated in and around Flagstaff, is a delight for woodsy types who enjoy a hike much more than scaling a rock wall. Many of the same intriguing rock formations can be seen here, along with a diversity of wildlife and fauna. Terrain in this National Forest varies from languid streams to tall pines and forest lakes.
For a compelling view into the ancient world of the indigenous peoples who used to thrive in this area, give the Wupatki National Monument a passing glance. It astounds visitors that such an intricate civilization could have sprung up here in the middle of some of the Southwest's driest terrain. An ancient pueblo village complex can still be seen here, once a major trade crossroads for Gulf and Pacific Coast goods.
Arizona is known for its canyons, but take a drive a little further north of Flagstaff and you can find an impressive mountain range as well. The San Francisco Peaks are a volcanic range, although they're much more renowned for skiing and outdoor recreation than lava flows. The peaks also have great religious significance to various Native American tribes from the area, including the Navajo, Hopi and Zuni.
Once you start delving into all the activities you can pursue in central Arizona, you'll wonder why you ever thought you could leave in the first place. Come visit the Cabins on Strawberry Hill to take a well-deserved break from the working world. We'll be happy to show you all of the resplendent sights that our marvelous state has to offer!