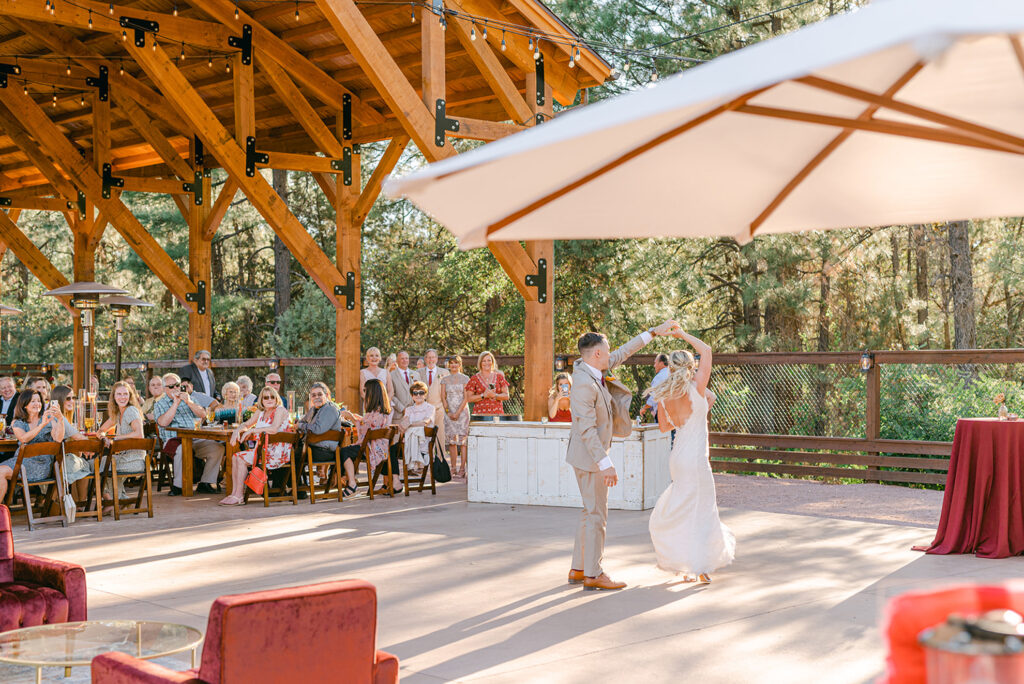 Finding the perfect place to slip a ring on your finger and make a lifelong commitment to the love of your life is not an easy venture. You want an intimate and beautiful location, but your friends and family also need to be comfortable and entertained as well.
Outdoor wedding venues are becoming a popular choice due to their versatility and unique sense of magic they bring on your special day.
Here are a few reasons you should choose an outdoor wedding venue this upcoming summer.
Natural Lighting
Not only will your space look beautiful in person, but your pictures and videos are bound to come out brilliant. Natural lighting and gorgeous outdoor views will add an extra touch of authenticity and love to your wedding album.
Versatility
An outdoor setting gives you the flexibility to choose any wedding theme. The beautiful natural surroundings of trees, flowers, and sky create the perfect backdrop, no matter what color schemes or decorations you choose for your wedding.
Accommodating to Large Parties
Most outdoor venues can hold more guests than the typical indoor location. Choosing to have your wedding outdoors leaves people able to spread out as far as they need, which is ideal in the new world of a pandemic, and kids can have the option of going to a separate area, where they can run and play.
Enhanced Time
Indoor wedding venues may hold several different ceremonies each day, which might restrict you to a certain number of hours for your wedding and reception. An outdoor wedding venue like Cabins on Strawberry Hill dedicates the whole day and night to your wedding. They even have sleeping accommodations on the property, so you don't have to worry about booking hotels or rooms for your wedding guests.
If you're convinced that an outdoor ceremony is the way to go, a summertime wedding in the Arizona mountains is a perfect choice. Cabins on Strawberry Hill offers an amazing outdoor wedding venue with exclusive use of the resort property for your event, a bar, gas/charcoal grills, use of all fourteen cabins for two nights, and many more incredible perks!
Schedule a tour of our property and see for yourself how a wedding in the mountains can add that extra enchantment your special day deserves.
---