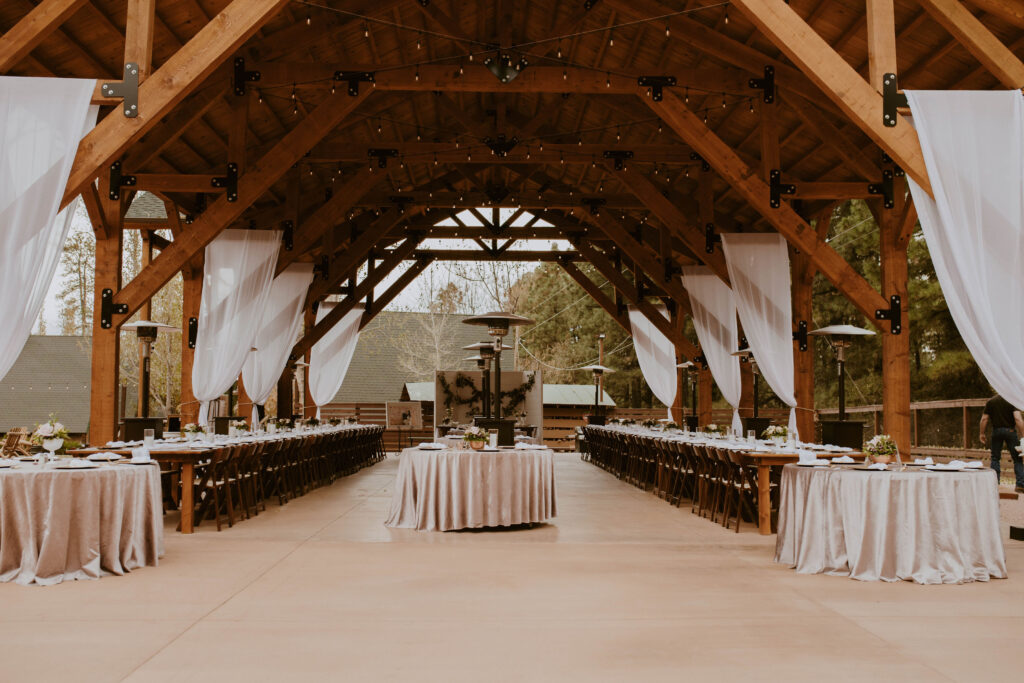 After your engagement's excitement and pure bliss have had time to set in, it's time to start planning your big day!
One of the first (and most important) things you will have to decide on during the wedding planning process is the venue. This is where the setting of all your special moments will take place. From the I-dos to the first dance, you want an incredible backdrop for your photos and memories.
Here are a few important questions to ask a wedding venue before booking to ensure you choose the perfect place to spend your wedding day!
Where will each of my events be held?
You should always visit and tour each venue before committing to any location, as online photos and descriptions can sometimes be deceiving. You'll want to walk through the spaces where the ceremony, cocktail hour, and wedding reception will be. Each event is held in a different location at some venues, but others are held in the same space, so it's important to look around and have the event coordinator explain what your wedding day would look like.
How many people does the space accommodate?
Many venues have strict capacity rules and regulations, so if you think your guest count will be too high, look for a different venue or consider trimming your guest list. You will have to decide if having the venue or your guest count is more important.
What happens if it rains?
If your venue of choice has a beautiful outdoor space, you'll need to ensure that you're equally happy with the inclement weather plan they have in place. Don't take "it never rains" as an acceptable answer when you ask what the setup will be because it is better to be safe than sorry, and your venue should always have a rain plan ready to go!
What extras and amenities do you offer?
Some wedding venues only allow you to rent the space, and you are responsible for bringing everything from tables and chairs to glassware, while others offer various services with their packages.
Cabins on Strawberry Hill offers a breathtaking backdrop across the Arizona countryside for your special day with numerous amenities included, like exclusive use of all 14 cabins for two nights, a custom online wedding page to share event details with guests, grills, umbrella heaters, shuttle services, a bar, seating and so much more!
We take pride in keeping our property in immaculate condition and ensuring your wedding runs smoothly so you can relax and be present on your special day.
Contact us at (928)476-4252 for more information on our wedding and event services!